What happened in the flight that Kriti Sanon busted on one passenger
Shahrukh Khan's film Dilwale now-a-days is in buzz. Some buzz is for Shahrukh Khan and Kajol pair and some buzz are on the criticism that film faced because of which it's Box office Collection was effected. Kriti Sanon and Varun Dhawan is also in the film. But during this some thing happened with it's one of this film actress that she got annoyed. Actually Kriti Sanon is from Delhi and when coming back to Delhi in a flight, a person in that flight was seeing a pirated copy of the film Dilwale. Seeing this Kriti got angry and Kriti al the time only busted out on social networking site twitter. Kriti while sharing this photo on twitter, she wrote, this man is seeing the pirated copy of my film Dilwale, that too in front of me. I am very angry.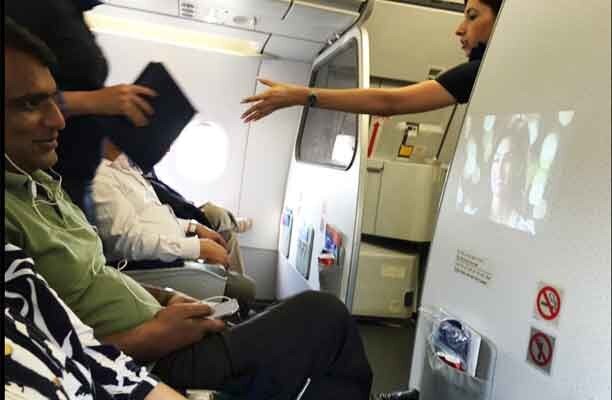 Further she wrote, see this it's sad that the hard work of so many people is seen like this. Please go and see this movie in cinema hall. After that Shahrukh Khan's production house Red Chillies PR Head Mandwi Sharma replied that it is a punishable offence. Then Kriti quote Mandwi and wrote, Yes, I went to him and very calmly said that you can go and enjoy the movie in theatres. Let me tell you, this film has earned 123 crores in 10 days in India and world wide it has earned 273 crores till now.