Salman Khan was seen posing with his Girlfriend Lulia Vantur in his Birthday party
Finally, that photo has gone viral which was badly awaited from long time. It was Salman Khan's Birthday and his girlfriend Lulia Vantur should not be there, this can never happen. We have shown you many photos of Lulia Vantur with Salman Khan, but now see Lulia posing with Salman khan. Many more Bollywood celebrities also came up to the Birthday party of Salman khan. Scroll down to see it.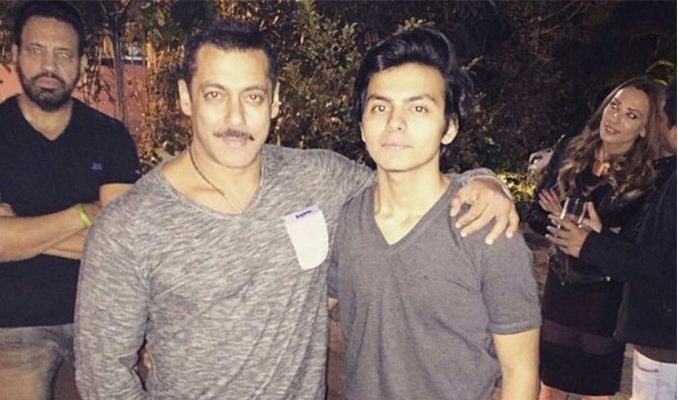 See Lulia is seen behind Salman Khan, trying to get off the camera.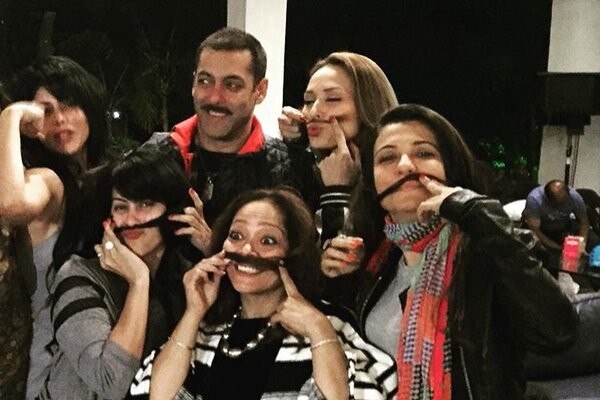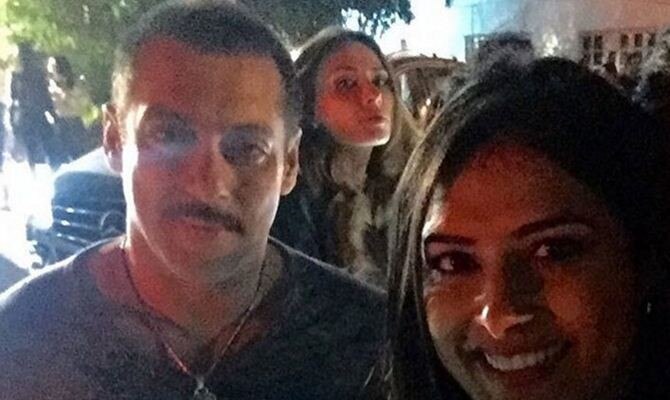 [caption id="attachment_11503" align="aligncenter" width="448"]
Bollywood actor Sonakshi Sinha arrives for Salman Khan's 50th birthday party in Panvel.[/caption] [caption id="attachment_11504" align="aligncenter" width="325"]
Bollywood actor Chitrangada Singh arrives for Salman Khan's 50th birthday party in Panvel.[/caption] [caption id="attachment_11505" align="aligncenter" width="336"]
Bollywood actor Jacqueline Fernandez arrives for Salman Khan's 50th birthday party in Panvel.[/caption] [caption id="attachment_11506" align="aligncenter" width="448"]
Bollywood actor Asin Thottumkal arrives for Salman Khan's 50th birthday party in Panvel.[/caption] [caption id="attachment_11507" align="aligncenter" width="448"]
Bollywood actor Kunal Khemu arrives for Salman Khan's 50th birthday party in Panvel.[/caption] [caption id="attachment_11508" align="aligncenter" width="448"]
Bollywood actor David Dhawan arrives for Salman Khan's 50th birthday party in Panvel.[/caption] [caption id="attachment_11509" align="aligncenter" width="434"]
Bollywood actor Malaika Arora Khan arrives for Salman Khan's 50th birthday party in Panvel.[/caption] [caption id="attachment_11510" align="aligncenter" width="448"]
Bollywood actor Zarina Wahab arrives for Salman Khan's 50th birthday party in Panvel.[/caption] [caption id="attachment_11511" align="aligncenter" width="448"]
Politician Baba Siddique arrives for Salman Khan's 50th birthday party in Panvel.[/caption]
[caption id="attachment_11513" align="aligncenter" width="445"]
Bollywood actor Raveena Tandon arrives for Salman Khan's 50th birthday party in Panvel.[/caption] [caption id="attachment_11514" align="aligncenter" width="427"]
Bollywood actor Pulkit Samrat arrives for Salman Khan's 50th birthday party in Panvel.[/caption] [caption id="attachment_11515" align="aligncenter" width="435"]
Bollywood actor Kriti Sanon arrives for Salman Khan's 50th birthday party in Panvel.[/caption] [caption id="attachment_11516" align="aligncenter" width="448"]
Bollywood actor Kangana Ranaut arrives for Salman Khan's 50th birthday party in Panvel.[/caption] [caption id="attachment_11517" align="aligncenter" width="448"]
Bollywood actor Sunil Shetty arrives for Salman Khan's 50th birthday party in Panvel.[/caption] [caption id="attachment_11518" align="aligncenter" width="448"]
Bollywood actor Raj Kumar Yadav arrives for Salman Khan's 50th birthday party in Panvel.[/caption] [caption id="attachment_11519" align="aligncenter" width="448"]
Bollywood actor Esha Deol arrives for Salman Khan's 50th birthday party in Panvel.[/caption] [caption id="attachment_11520" align="aligncenter" width="438"]
Bollywood singer Himesh Reshammiya arrives for Salman Khan's 50th birthday party in Panvel.[/caption] [caption id="attachment_11521" align="aligncenter" width="448"]
Bollywood actor Huma Qureshi arrives for Salman Khan's 50th birthday party in Panvel.[/caption] [caption id="attachment_11522" align="aligncenter" width="448"]
Bollywood actor Elli Avram arrives for Salman Khan's 50th birthday party in Panvel.[/caption] [caption id="attachment_11524" align="aligncenter" width="448"]
Bollywood actor Ameesha Patel arrives for Salman Khan's 50th birthday party in Panvel.[/caption] [caption id="attachment_11525" align="aligncenter" width="448"]
Bollywood actor Anil Kapoor arrives for Salman Khan's 50th birthday party in Panvel.[/caption] [caption id="attachment_11526" align="aligncenter" width="448"]
Bollywood actor Mallika Sherawat arrives for Salman Khan's 50th birthday party in Panvel.[/caption]